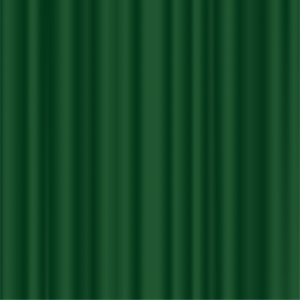 PRESENTED BY:

benefiting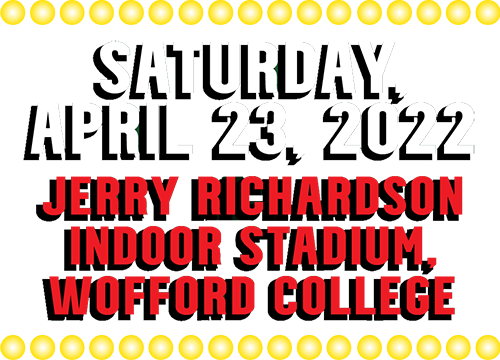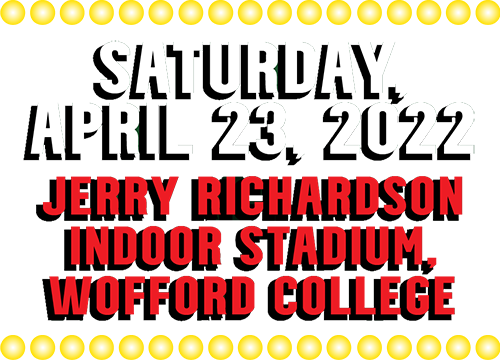 Join us as we bring together a gathering of the Burg's most innovative companies and friend groups to show off their talents as they channel their inner super star to benefit our neighbors with special needs!
-587
Days
-11
Hours
-8
Minutes
-20
Seconds
ADD AUDIO TO YOUR SITE EXPERIENCE

Event Description
We invite you to be a part of a no-holds-barred evening of "live" lip sync performances and fun to benefit the Charles Lea Center Foundation! This will be a night to remember as we debut Spartanburg's own version of the American musical reality competition. Local talent will wow you on stage with amazing performances. Teams from local businesses and organizations will bring their best costumes and moves, set to songs they select, as they battle it out in hopes of becoming the night's champions! The first-ever Lip Sync Battle Spartanburg brings the most fun and unforgettable fundraising experience to the 'Burg!!
Event Purpose
The funds raised by this event will be used for an exciting new project – the Charles Lea Center Nature Preserve at Lake Blalock. Recognizing the invaluable advantages access to outdoor experiences offers those we serve, the CLC plans to develop a nature preserve with specific features for those with disabilities. The center was recently gifted an eight-acre parcel of land at Lake Blalock in northern Spartanburg County that provides the perfect setting for the preserve. The proposed CLC Nature Preserve will provide fully accessible trails as well as an event center, picnic tables, shelters, a boat dock with adaptive features and more, so individuals of all ages and abilities can enjoy the great outdoors. This project will greatly enhance the quality of life for people with disabilities of all ages. Funding for this project, expected to be completed in 3-5 years, will be fully independent of CLC operating and capital funds.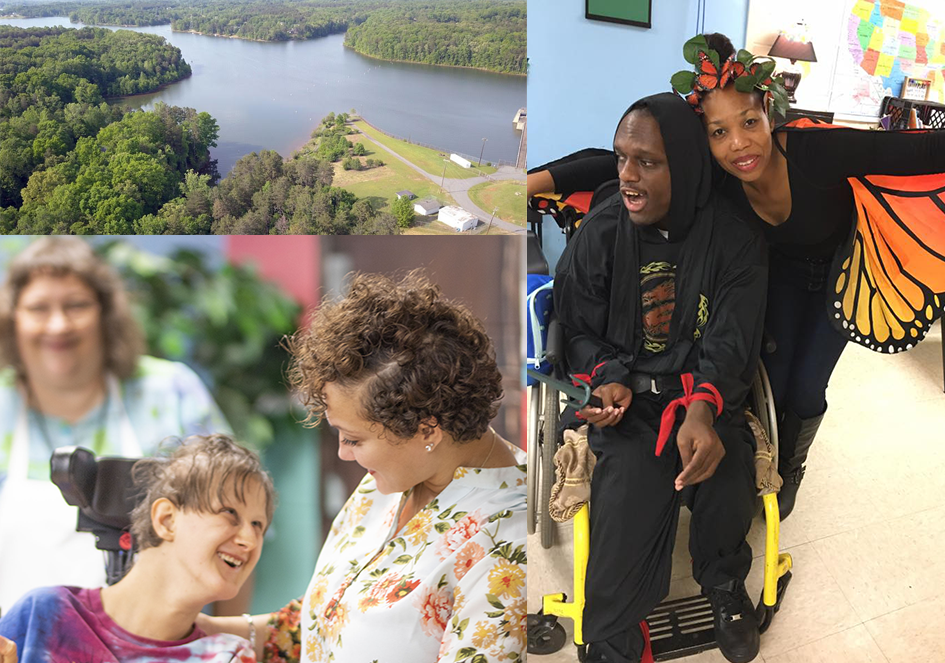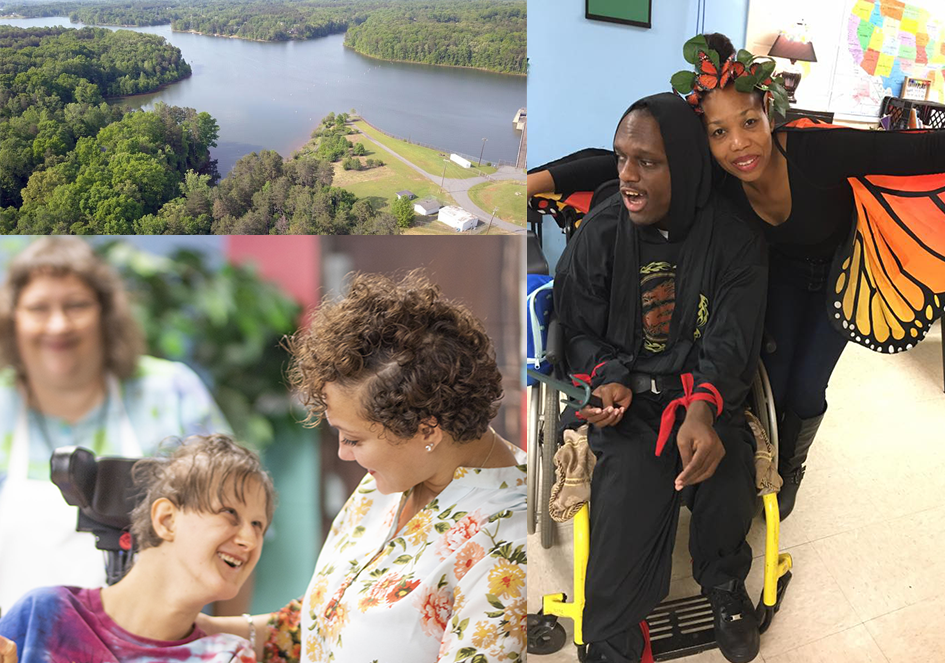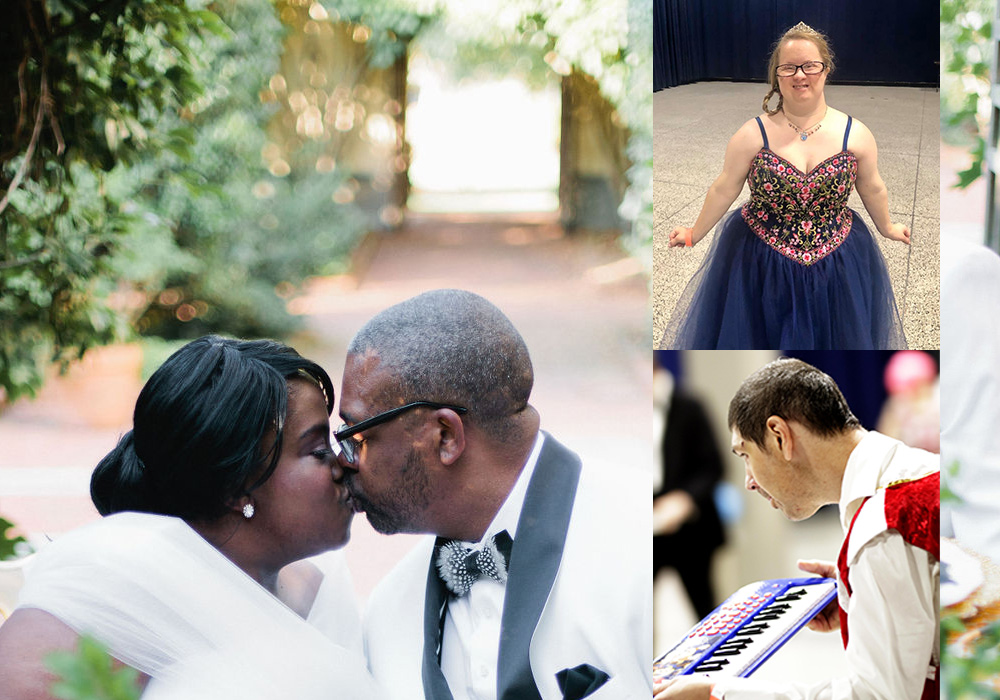 About the Charles Lea Center Foundation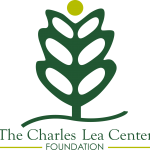 Since 1971, the Charles Lea Center has provided innovative, comprehensive services for children and adults with special needs living in Spartanburg County. Through the CLC, strongly supported by the CLC Foundation, these families are offered hope and a bright future. These are our neighbors with intellectual disabilities, those in wheelchairs with neurological and orthopedic conditions or with brain or spinal cord injuries. For them, the Center is truly life changing.
The Charles Lea Center Foundation provides funds from the private sector to help improve the quality of life for those with special needs and disabilities. With your help we can continue to propel the Charles Lea Center forward as a regional and national leader for innovative, comprehensive services for the disabled.

EVENT ENTERTAINMENT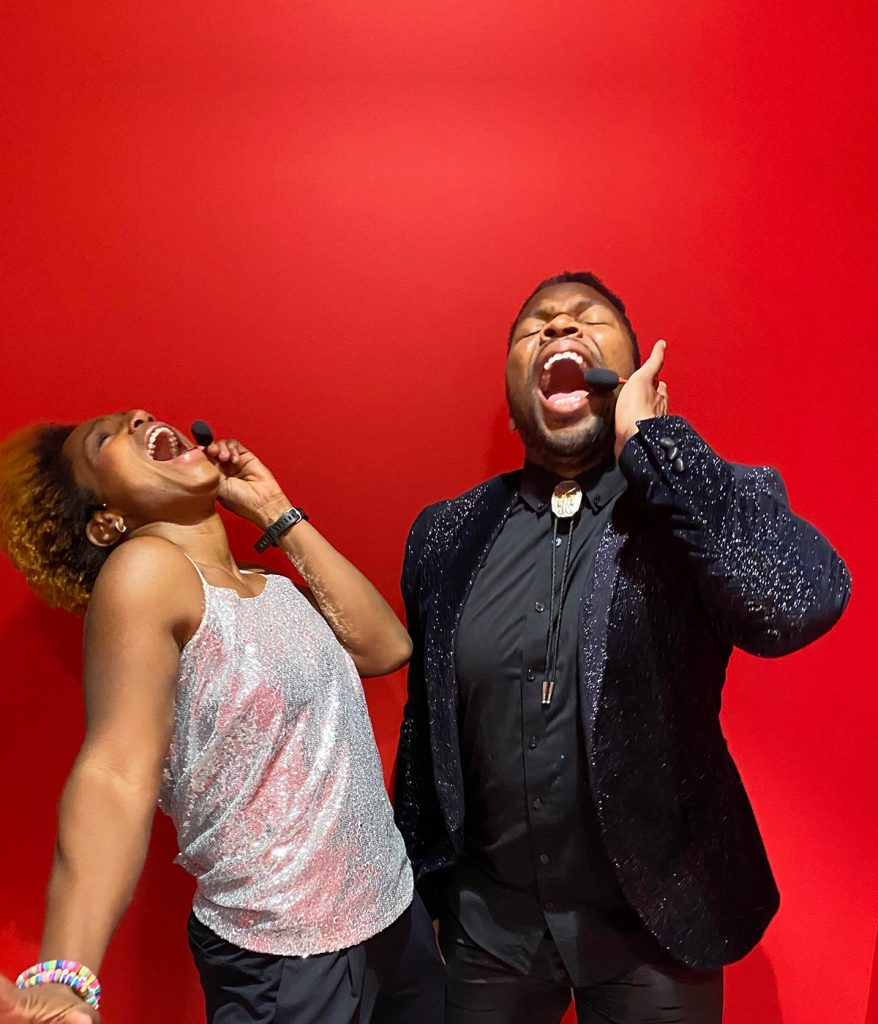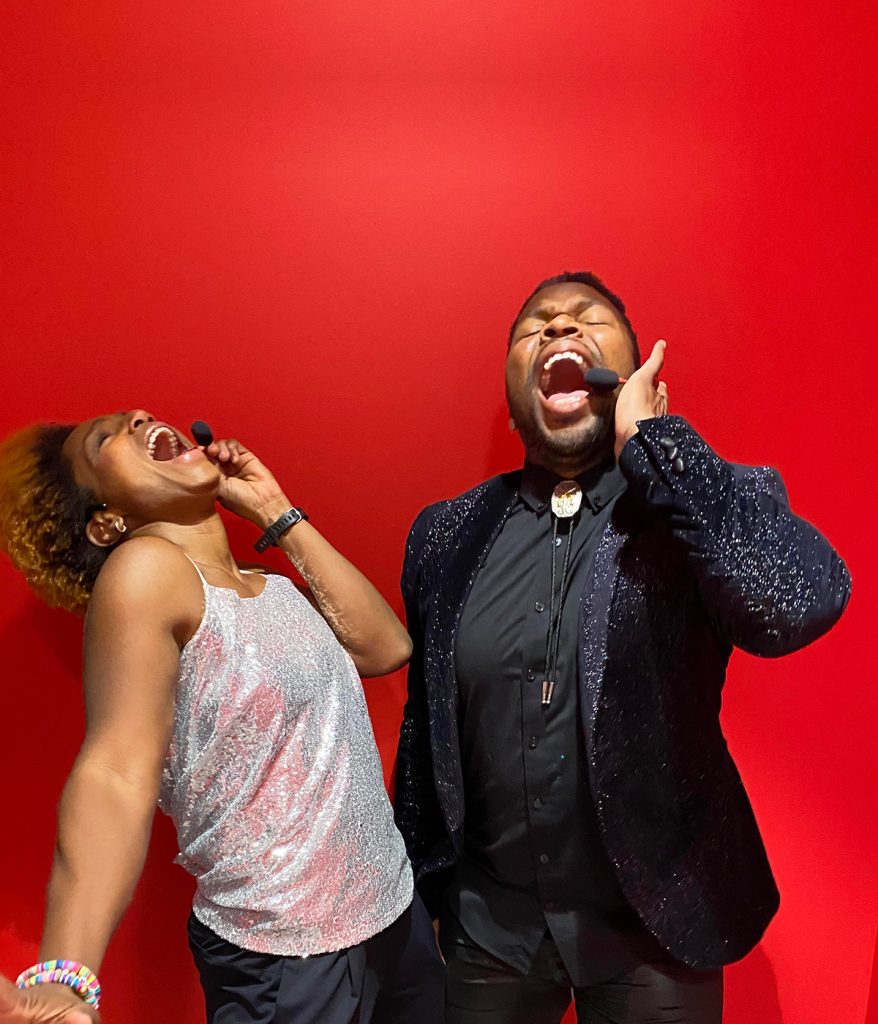 Meet our Emcees
Simone Mack-Orr and Ray Jones are no strangers to a microphone whether they are pumping up their devoted following of cyclists at CycleBar or singing their hearts out on the Spartanburg Little Theatre's stage. In Simone's free time she enjoys spending time with her wife, Ebony & their sons, Simeon and Emory. Ray enjoys singing with his wedding band and spending time with his dog Delilah. We are honored to have them entertain our Lip Sync Battle audience. They will keep the party rolling all night- make sure to get up and dance with them for a fabulous cause!
Get Ready for Our Amazing Acts to
Battle it out On Stage!
This signature event will help us to continue to support the CLC as it meets the vital needs of so many families in Spartanburg County. Our acts will gather community "votes" (in advance and during the event) in the form of donations. At the end of the night, the act with the highest amount raised will be our High Note Heroes and recognized along with the night's People's Choice LSBS WINNER!!
Vote for your favorite NOW!!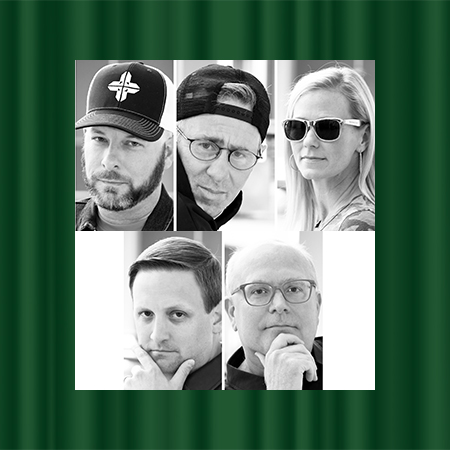 The Boy Band
Parkes Coggins , Brian Earnest, Phil Feisal, Elizabeth Fletcher, and Charles Morrow
These healthcare heroes strive to make Spartanburg a healthier community daily. This dynamic leadership team has weathered Covid -19 so taking on the lip sync challenge will be a cinch. This "Boy Band" is "manning up" to be ready for the competition and promises to really bring it on the big night – including some extra surprises! We are grateful they help us all say "Bye Bye Bye" to bad health!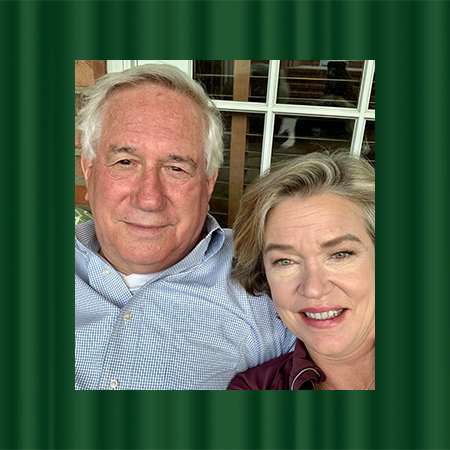 The Broadway Babies
Valerie and Bill Barnet
This dynamic duo represents the heart and soul of our community. Spartanburg is thriving and downtown loves seeing the cutest pup being walked. While Valerie is no stranger to the stage, this will be a stretch for our former Mayor :). Their philanthropic efforts have changed the face of the Northside of Spartanburg and Valerie's Hub City Animal Project.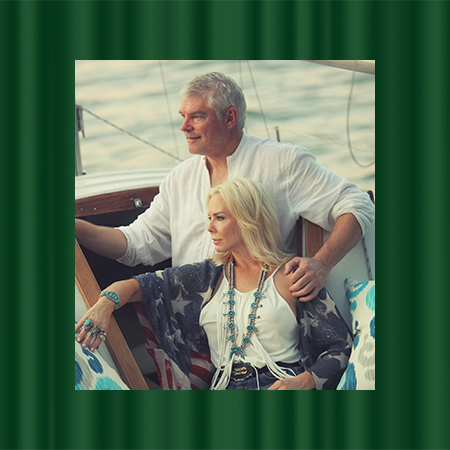 The Dreamy Duet
Amy and Roland Zimmer
This dreamy and well-traveled couple has it going on both personally and professionally. They work and play hard! Roland speaks three different languages and Amy has been keeping Spartanburg stylish for years. We would like to go on a vacation with them but we may just have to "Dream On"!!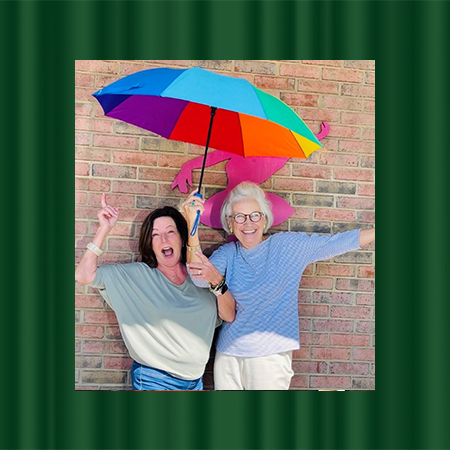 The Femme Fatales
Anne Flynn and Pamela Heath
To know them is to love them. Anne and Pamela are the epitome of ladies with serving hearts. Which boards in Spartanburg between the two of them have they not been a part of? While both wear many hats and are always staying busy, their favorite "calls of action" are being grandmothers to their precious grandchildren. They may hold grandmother status BUT don't underestimate their competitive edge when it comes to fundraising. Obviously it's true, they could never say NO to something that involves the Charles Lea Center and the impact on the lives of those the center serves.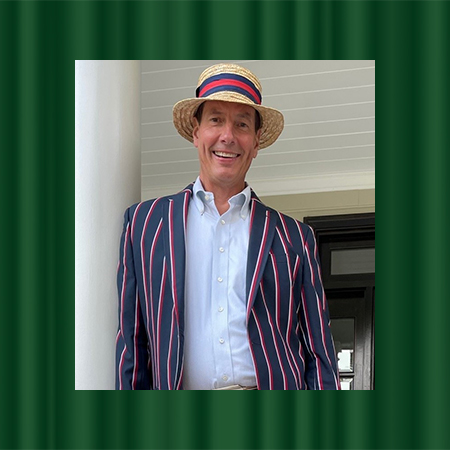 King of Pop
Jack McBride
He might be one of the best celebrity impersonators. You give him a task and he takes it to another level. He is also internationally known but his heart is all about giving. His presence is undeniable and he can work a room with his quick wit and impressive dance moves. The Charles Lea Center is near and dear to his heart.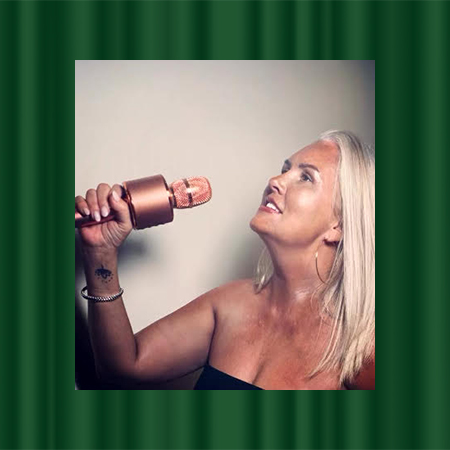 The Popstar
Jennifer Orseck
Whether she is being #1 mom, wife, or nurse she does it the best and makes it look so effortless. She is a huge advocate for breast cancer, a healthy lifestyle and individuals with disabilities. Let's get Loud for Jennifer Orseck!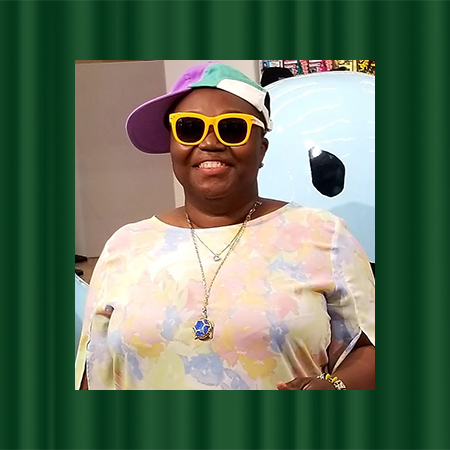 The Queen of Soul
Marjorie Appiah
Her smile and dance moves are contagious and she has a heart of gold. If she isn't writing a book or covering all that Spartanburg has to offer you can catch her volunteering for one our local nonprofits. Marjorie is the CHEERLEADER of all things positive! She pours her heart and SOUL into her volunteer work. She celebrates others constantly so tonight we celebrate YOU Marjorie- our queen of soul.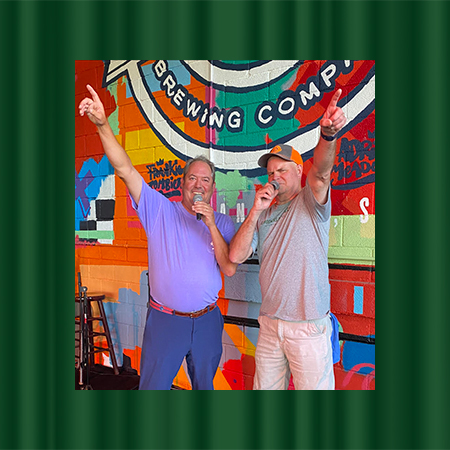 T

he Spartanburg Wranglers
John Bauknight and Mark Johnsen
These two always having something "brewing" in Spartanburg. They are fun, energetic and love helping others. As champions for Downtown Spartanburg, they have helped make our city a must-see in the Upstate. Always up to help and support Charles Lea- completely dedicated in all that they do.
The Rockstar
Major Art Littlejohn
Art keeps our community safe and is all about some health, family and faith. Spartanburg is a better place with the help of Major Art Littlejohn. We are thankful for his rockin' 34 years of service to our incredible city.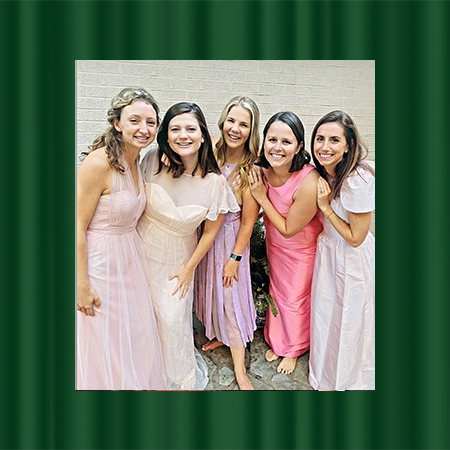 The Showstoppers
MaryScott Bagwell, Heath Flood, Megan Polson, Millie Oldham
and Kate White
Who runs the world? These girls! Whether it's in sales, nonprofit, pharmacy, dietician or managing a big project — they could literally run the world all while taking care of their families. These young professionals model empowerment by taking on the lip sync battle stage to help the 1,500 children and adults served by the Charles Lea Center. Strap yourselves in for a high-octane number!
BENEFITING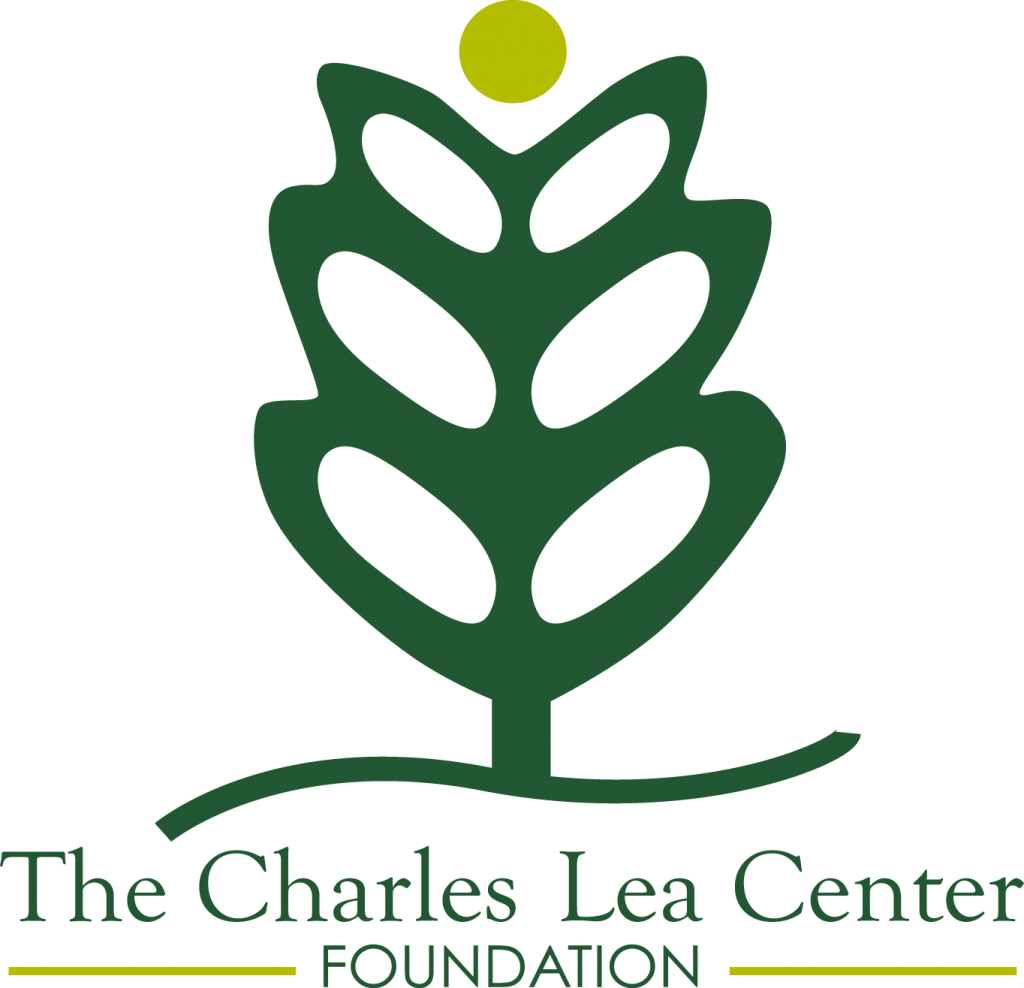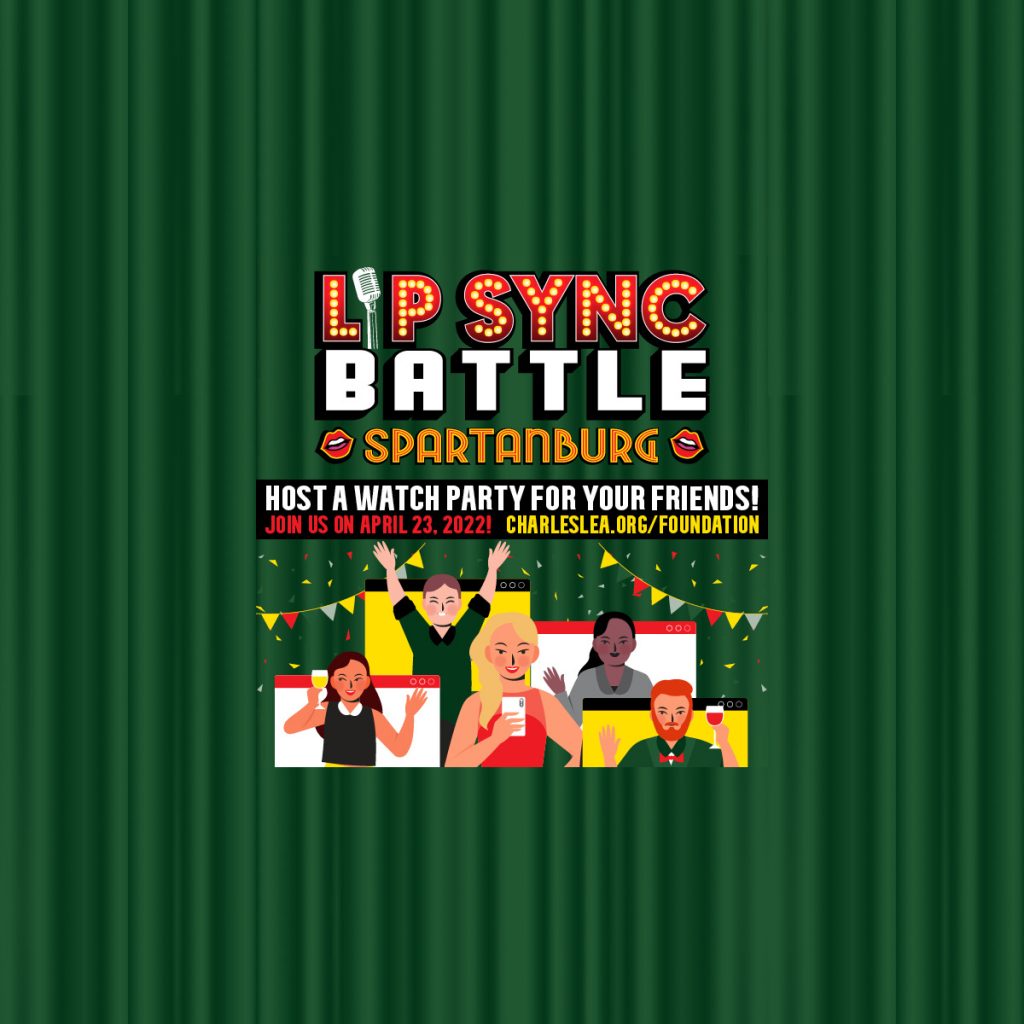 Party with us Virtually!
You can be a part of this year's epic Lip Sync Battle Spartanburg in a big way! Vote for your favorite acts(s) above and plan to gather your friends and join us virtually for this inaugural Spartanburg event. You can even go all out and host a Watch Party! Just click the link below to view our virtual ticket options. This is definitely an unforgettable event you don't want to miss!!
A huge SHOUT OUT to our
Presenting Sponsor

Contec's generous support of LSBS will help to fund an Event Center at our CLC Nature Preserve at Lake Blalock. The innovative center will be used by CLC residents for parties and rented to local businesses and organizations. It will provide the opportunity for our participants to receive culinary training in the center's wheelchair accessible catering kitchen.
WE ARE GRATEFUL TO OUR MARQUEE SPONSORS
Support from our Marquee sponsors will be used in part to fund the creation of Walking Paths at our CLC Nature Preserve at Lake Blalock. These paved paths will be wheelchair accessible and offer CLC residents the chance to experience nature first hand!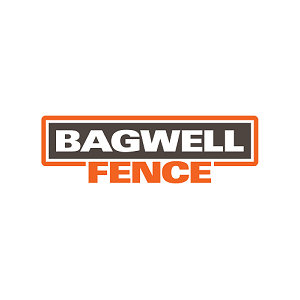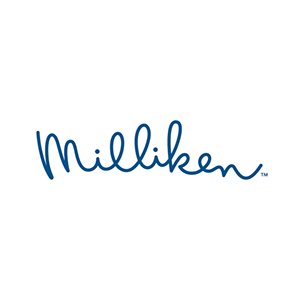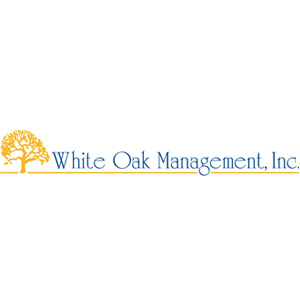 Our Center Stage sponsors are lending their support to help create specially outfitted Campsites at the CLC Nature Preserve at Lake Blalock. This will enable our participants to enjoy an overnight camping adventure!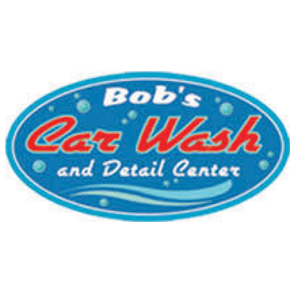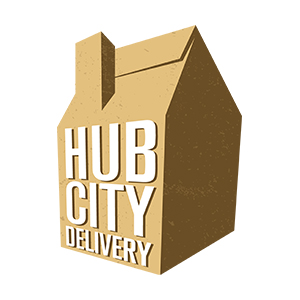 Mary Stewart &
Cabe Loring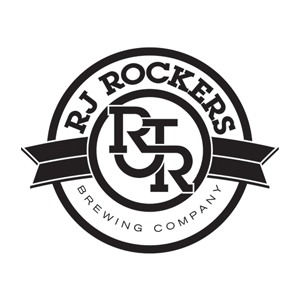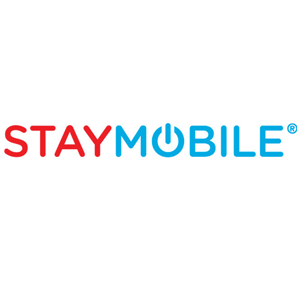 Anonymous
Charles Lea Center Foundation Friends
Mr. & Mrs. Larry Flynn
Mr. & Mrs. Roger Habisreutinger
Amy & Corry Oakes
Dr. & Mrs. Michael Orseck
Ms. Lindsay Lavine Webster

WE APPRECIATE OUR OPENING ACT SPONSORS

Our Opening Act sponsors are helping make it possible for our CLC individuals to experience the thrill of a fishing trip or boat ride at the CLC Nature Preserve at Lake Blalock by funding a boat ramp and specially designed dock.
Anonymous

Arkwright Foundation

Valerie & Bill Barnet

Mr. & Mrs. Steven Blanton

Mr. & Mrs. Dan Breeden

Blair & Charles Clementson/
Leigh Ann & Ryan Langley

Nancy & Paul Coté

First Citizens Bank

Katie & Ben Friday

Green Papaya Salon

Close / Hammett / Lancaster / Pack

Mary Beth & Alan Lyles

Morgan Corporation

Dr. and Mrs. Richard Orr

Pine Street Animal Hospital

Faith & Gary Pope

Megan & Russ Rudolph

Spartanburg Regional
Healthcare System

Sugah Cakes

Kendra & Jay Wheeler

Yellow Tag Auctions

Amy & Roland Zimmer
____________________________________________________________________________________________________
FACILITY AND PRINTING SPONSORS
____________________________________________________________________________________________________



SUPERSTAR EVENT CO-CHAIRS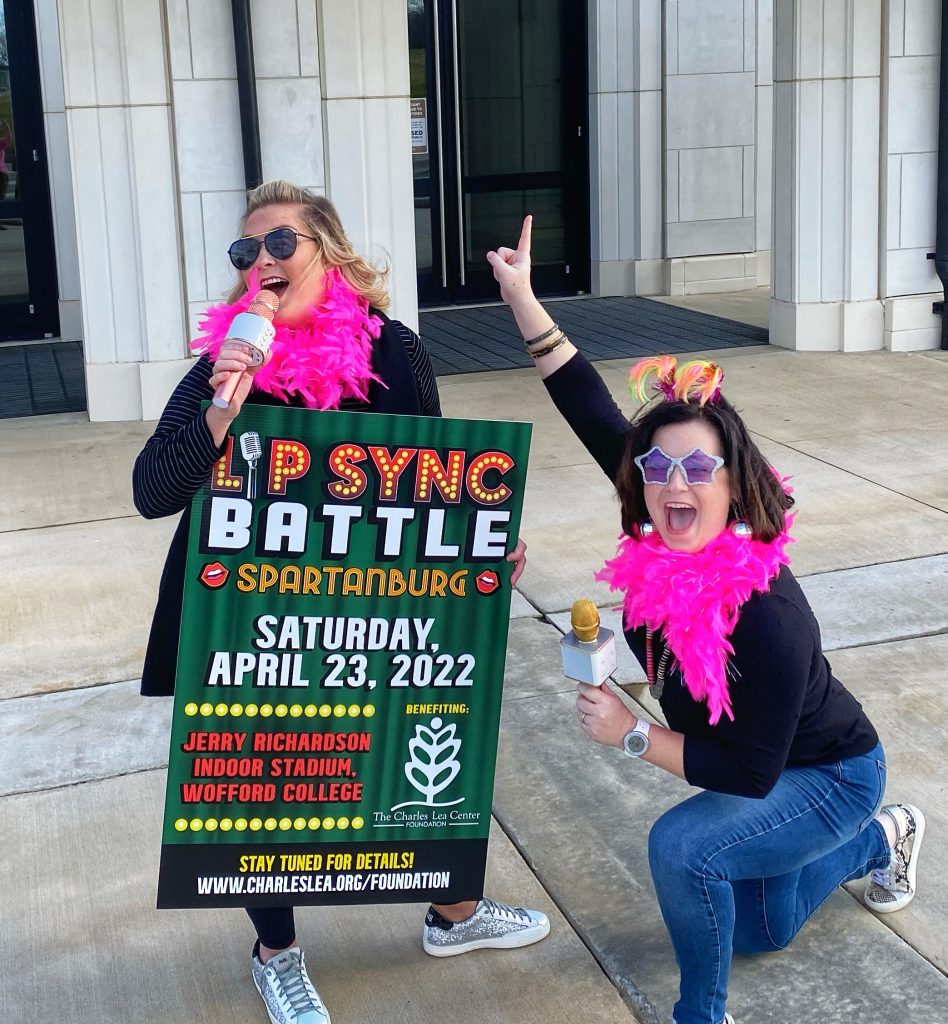 Mary-Stewart Loring- Co Chair
Sarah Petty- Co Chair
Stacy McBride
Faith Pope
Ann Hunt

Amy Oakes
Benji Miller
Marianna Habisreutinger
Jeffrie Berline
Kendra Wheeler
Jessica Cox